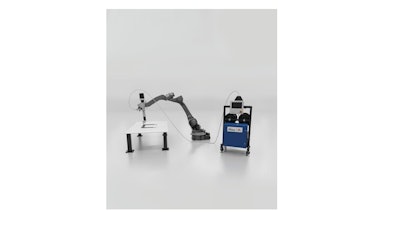 3M (St. Paul, MN) has announced the debut of 3M VHB Extrudable Tape, a new manufacturing bonding solution that brings elevated levels of automation, simplicity and sustainability across industries. This end-to-end bonding solution combines all the benefits of 3M VHB Tapes with the versatility of a liquid adhesive in a single contained footprint enabling usage on any scale.
3M VHB Extrudable Tape combines the best qualities of high strength acrylic foam tape with the versatility of liquid adhesives without any of their inherent drawbacks. While liquid adhesives offer excellent versatility with the application, they can be messy, difficult to handle, increase waste, and require longer curing times, all factors that increase manufacturing time and overall costs. In contrast, the 3M On Demand Bonding System -- designed to work with the Nordson ProBond System -- eliminates liners and container waste while providing immediate material bonding and handling strength. These benefits help significantly streamline, simplify and speed up production operations, says 3M.
The 3M On Demand Bonding System has a small footprint which allows scalability for manufacturers of any size to confidently move from design to scale-up no matter where they are in the automation journey.