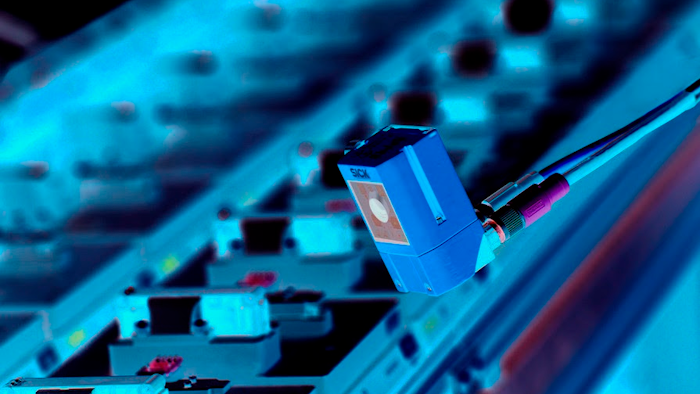 Spontaneous errors in the manufacturing process can be a thing of the past thanks to the new EventCam from SICK (Minneaplois, MN). This industrial-grade 2D camera brings clarity when unexplained gripping, handling and positioning problems arise or when unreproducible installation errors or machine downtimes occur. Specifically:
The EventCam is specifically designed for the detection and analysis of sporadic errors in industrial processes.
It can be integrated with great flexibility into stationary and mobile applications, is network capable, and delivers single frames and video sequences in ultra-high image quality for detailed error analyses.
The optics, illumination, electronics and ring memory of the new EventCam from SICK are enclosed in a compact and rugged IP65 housing made from cast aluminum. The housing provides numerous mounting options that allow the camera to be installed in different positions, and these positions can be changed very quickly and flexibly.
At the lowest SVGA resolution, the EventCam can record up to 240 seconds before and up to 100 seconds after an event can be stored in the internal ring memory. If full HD is required, it can record 25 seconds before and up to 15 after, if in 30 frames per second (FPS). The video FPS can range from 13 to 65, depending on the resolution needed.
www.sickusa.com; 800-325-7425