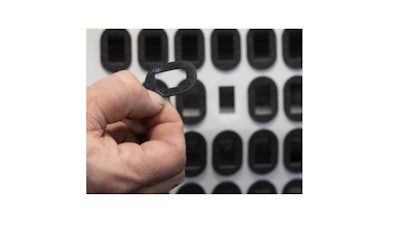 Avery Dennison Performance Tapes (Painesville, OH) has introduced its Core Series Portfolio, which features a full breadth of adhesive technologies, ranging from general purpose rubber to silicone, in a variety of tape constructions. The portfolio was designed to address the majority of converters' bonding needs. Core Series products offer the following customer benefits:
Instant volume-based pricing.
24-hour standard sample (9" x 30') turnaround.
A dedicated application support call line and email address.
One-roll MOQ (based on published length).
Four-day lead time.
No-charge slitting for 4" rolls and above.
The Core Series features nine basic adhesive categories—general purpose rubber, high shear general purpose rubber, low VOC acrylic, general purpose acrylic, high performance low VOC acrylic, high shear acrylic, high performance acrylic, LSE modified acrylic and silicone. Additionally, four differential adhesive tapes are offered for bonding effectively to dissimilar substrates.
www.tapes.averydennison.com/coreseries; 866-462-8379