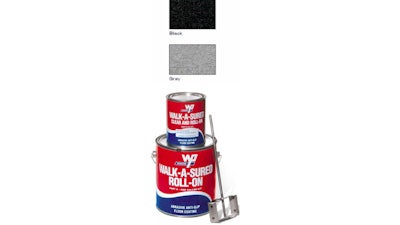 Wooster Products (Wooster, OH) offers an array of anti-slip coatings, including its VOC-free WALK-A-SURED epoxy coatings, featuring high traction and durability for vehicle and foot traffic. These coatings:
Meet OSHA and ADA standards.
Meet ASTM slip resistance requirements.
Are formulated for indoor and outdoor applications.
Are available in custom colors.
Contain aluminum oxide or zirconium grit, which give the coatings long-lasting added traction.
www.woosterproducts.com; 800-321-4936