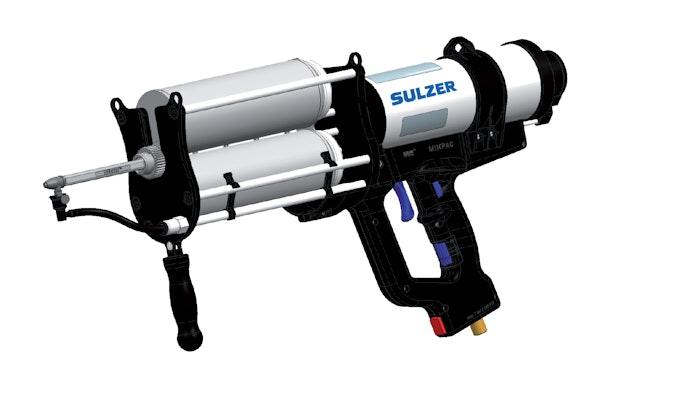 Sulzer Mixpac USA, Inc. (Haslett, MI) offers the MIXPAC MixCoat cartridge-based system for a variety of mining applications, including applying abrasion-resistant coatings on pipes and transportation equipment, bores, walkways and conveyor equipment. The MIXPAC MixCoat Spray model used for mining operations is a portable pneumatic dispense system designed for small volume applications, touch-up and repairs. It is a great choice for dirty and dusty mining environments. Unlike large and expensive plural component spray equipment that is difficult to transport to remote mining sites, the MixCoat Spray system is extremely lightweight. This means it is easy and fast to set up, clean up and break down, so users lose very little time for the maintenance cycle. The system works well with challenging to apply 100 percent solid epoxies and fast set polyurethanes and polyureas. It also works well with new abrasion-resistant specialty coatings, including those with glass flake additives.
Paired with the unique DPS Spray Dispenser for maintenance and repair projects, the complete MixCoat Spray system includes:
Cartridges containing the packaged coating material.
A mixer that ensures consistent coating mix.
The pneumatic operated spray.