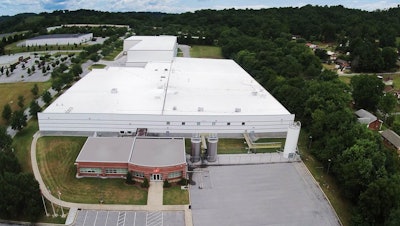 Leclerc Foods
KINGSPORT, Tenn. – Tennessee Gov. Bill Lee, Department of Economic and Community Development Commissioner Stuart McWhorter and Leclerc Foods Tennessee LLC officials announced the company will expand manufacturing operations at its U.S. headquarters in Kingsport.
Leclerc Foods will invest $3.4 million and create 48 new jobs in Sullivan County.
In addition to job creation, the food manufacturer will expand by adding machinery to support a new production line in both of its facilities on Airport Parkway.
Founded in 1905, Leclerc Foods is a family-owned company that specializes in cookies, snack bars and crackers and exports to more than 30 countries. Leclerc has nine facilities in Canada and the U.S., and this will be the company's second expansion in Sullivan County since establishing operations in Kingsport in 2008.
Those interested in applying for a position with Leclerc Foods can visit leclercfoods.com/us/careers for additional information.
Since 2019, TNECD has supported more than 30 economic development projects in the Northeast Tennessee region, resulting in nearly 3,300 job commitments and approximately $941 million in capital investment.
"Leclerc Foods USA is proud to call Tennessee our home for the past 15 years. We continue to expand and enjoy partnerships on a state and regional level that are mutually beneficial," said Leclerc Foods Tennessee President Denis Leclerc. "At Leclerc, we place our highest priorities on our employees, quality and safety - and this focus enables our ability to expand and invest in food manufacturing. The State of Tennessee's focus on economic development makes it easier to expand, and we are grateful for the partnership."