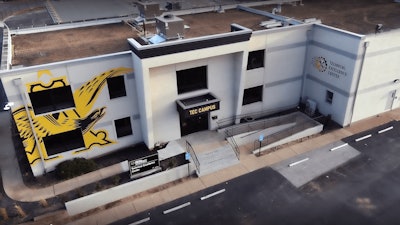 Anheuser-Busch
Anheuser-Busch last Friday announced the opening of a new more than $5 million Technical Excellence Center on the St. Louis campus, which includes the renovation of the original Busch Technical Training Center. The center brings eight new jobs to the St. Louis-based learning and development team and seeks to bolster performance by addressing the technical skills gap that exists nationally, which is critical to the success of the brewer's operations and business.
The investment is part of the brewer's announcement made at the beginning of 2021 to invest $1 billion over two years in the company's facilities.
By the end of 2022, more than 200 employees will have been trained under the new programming on technical skills specific to roles at Anheuser-Busch. With 11 training labs and more than 30 curriculums, the center seeks to improve technical skills and provide a training roadmap for employees of all levels. The technical training capabilities, customized to the brewer's environment, will also be used to recruit and hire new technicians.
This approach guarantees all employees are able to learn from seasoned trainers who have more than 100 years of collective brewery experience to impart on new and existing employees. The expert knowledge of industry-wide technical skills and Anheuser-Busch's brewery processes, supply chain and high-quality standards will ensure the curriculum is infused with insights unique to A-B and further speaks to the importance of why the company has decided to internalize their training programs.
The center is helping to build out many different capabilities including motion controls, electrical safety and maintenance, and process equipment maintenance and support, among others. The new training programs also seek to increase engagement among employees, facilitate better line performance and faster response and repair time in the more than 120 U.S. facilities.
Following the success of the St. Louis programming, the brewer plans to expand the curriculum to additional locations next year, including its Cartersville and Houston breweries.