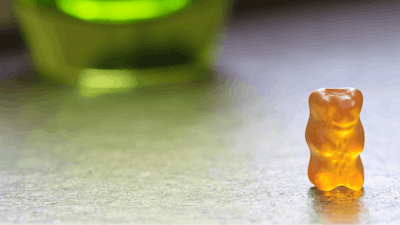 iStock
OSHA and Gilbane Building will partner with safety advocates and labor unions to protect the safety and health of workers during construction of a new manufacturing facility in Pleasant Prairie, Wisconsin.
The 500,000-square-foot project will house a new North American manufacturing facility for Haribo USA, the U.S. subsidiary of Haribo, the German confectionery company that created the first gummy candy in 1922.
Haribo broke ground on a factory back in December and is the company's largest capital investment in history.
The partnership includes the Wisconsin On-Site Safety and Health Consultation Program and the Wisconsin Building Trades Council.
OSHA's Strategic Partnership Program provides opportunities for the agency to collaborate with employers, workers, professional or trade associations, labor organizations and other stakeholders.
Strategic Partnerships are unique agreements designed to encourage, assist and recognize partner efforts to eliminate serious hazards and enhance workplace safety and health practices and focus on improving safety and health in major corporations, government agencies, at large construction projects and private sector industries.
Gilbane Building will implement a strategic safety and health system patterned after OSHA's Recommended Practices for Safety and Health Programs in Construction.
The partnership calls for all contractors on-site to perform daily audits and a monthly comprehensive audit. Before beginning any task, all employees must receive a site-specific construction safety orientation covering jobsite safety and health issues and safety procedures.
The partnership will address common construction hazards, such as excavation, trenching and falls and development of effective safety and health management systems. It will also focus on educating employees and employers about workers' rights and employers' responsibilities under the Occupational Safety and Health Act.
The project's employers will participate in the National Safety Stand-Down to Prevent Falls in Construction, Trench Safety Stand-Down Week, Ladder Safety Month, Safe + Sound Week and the National Safety Council's National Safety Month.
Partnership members will also develop effective hearing protection programs, environmental personal monitoring programs and ensure the use of necessary personal protective equipment.
The factory will provide 385 jobs producing the company's iconic "Goldbears."
This agreement will end on Sept. 30, 2022, or upon completion of the Haribo facility.