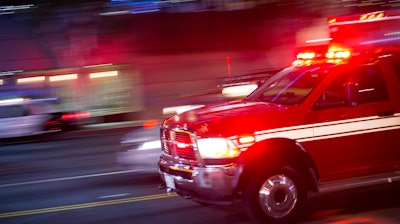 iStock
On December 15, an employee died at the Mar-Jac Poultry Plant in Hattiesburg, Mississippi.  
According to the AP, the Hattiesburg Police Department yesterday identified the worker as Joel Velasco Toto. In a statement, the police department said Toto and "known acquaintances" were "horse-playing with machinery in the facility when Toto was injured." 
Joe Colee, Mar-Jac Poultry complex manager, said the accident happened in the battery charging room at the chicken processing plant.  
Toto was transported to a local hospital where he died after undergoing surgery. 
According to Forrest County Coroner Butch Benedict, Toto died from abdominal and pelvic trauma caused by a compressed air injury. 
In a statement, Mar-Jac said it was cooperating closely with local law enforcement, OSHA, and the Department of Agriculture in the investigation.
Mar-Jac Poultry is a fully-integrated poultry production company based in Gainesville, Georgia. According to its website, it is a global poultry product distributor emphasizing the domestic foodservice industry.