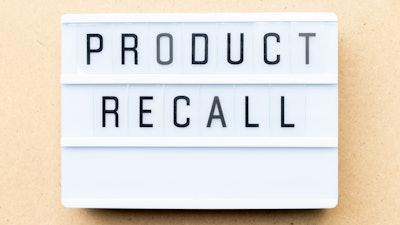 Fitoterapia USA, Inc., is voluntarily recalling 19,000 bottles of Macho Artificial Passion Fruit-Flavored Vitamin C Liquid Supplement after FDA analysis found it to be tainted with Tadalafil. Tadalafil is an active ingredient in a FDA- approved prescription drug that is used for the treatment of male erectile dysfunction. The presence of Tadalafil in Mero Macho renders it an unapproved drug for which safety and efficacy have not been established and, therefore, subject to recall.
To date, there have been no reports of adverse events related to this recall.
The tainted product is marketed as a dietary supplement for sexual enhancement and is packaged in 8.5 fluid ounce bottles. It was distributed nationwide to retail stores and via the company's website since April, 2019.
This recall is being conducted with the knowledge of the U.S. Food and Drug Administration.