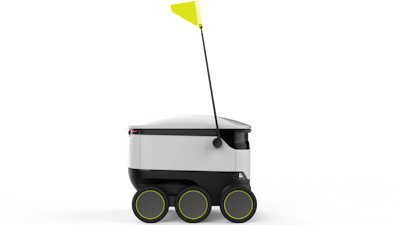 https://www.starship.xyz/
Starship Technologies, a leading autonomous food delivery service, recently announced that it has closed $40 million in Series A funding. The company, which recently completed its 100,000th commercial delivery, also announced that it plans to expand its service to 100 university campuses in the next 24 months. Delivery robots are already in place at the University of Pittsburgh. Purdue University is launching in September.
The company will use the new funding to expand its services to more university campuses. "This new investment will see Starship expand onto more campuses as we head towards a goal of offering our services to over one million students," said Lex Bayer, CEO of Starship Technologies. "An entire generation of university students are growing up in a world where they expect to receive a delivery from a robot after a few taps on their smartphone."
Starship's robots drive autonomously but are monitored by humans who can take control at any time. Starship was founded by two Skype co-founders, Ahti Heinla and Janus Friis. Former AirBnB executive Lex Bayer is the CEO.