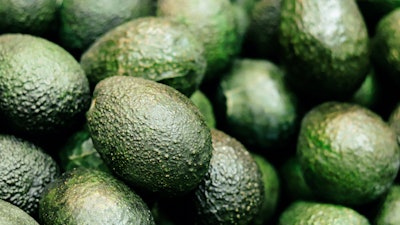 While drugs continue to be the primary focus of cartels throughout Mexico, another product is being blamed for extraordinary violent criminal activity. Officials recently linked the killing and mutilation of 19 people by the Jalisco New Generation Cartel to control over the region's avocado market. The bodies were found next to signs warning people of what might happen if they support JNGC's rivals.
As global demand for "green gold" has increased, the avocado industry in the Michoacan area has grown to an estimated value of $1.5 billion. As a country, Mexico produces nearly half of the world's avocados.
As these criminal groups look to expand their reach and money-making opportunities, avocado production has entered the mix. Some local communities in Michoacan have reportedly deployed paramilitary groups to help protect their families and businesses from cartel violence.