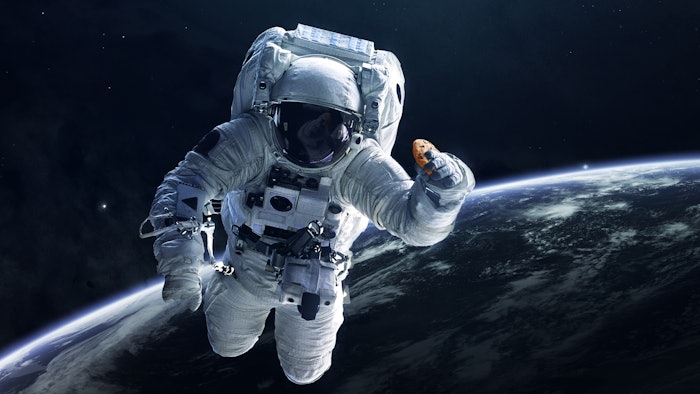 DoubleTree by Hilton will take its warm welcome to new heights when its chocolate chip cookie becomes the first food baked in space, using a prototype oven designed to make long-duration space travel more hospitable. 
Later this year, DoubleTree by Hilton will make aerospace history when a batch of DoubleTree Cookie dough is launched, along with the prototype oven, in a rocket bound for the International Space Station (ISS) as part of a microgravity experiment. Working in partnership with Zero G Kitchen, which creates appliances for microgravity use in long-duration space flights, and NanoRacks, a provider of commercial access to space, Hilton will be the first hospitality company to participate in research aboard the space station.
"Hilton has long been an industry innovator, and as we celebrate our 100th year, we're excited to send our hospitality into orbit," McAteer said. "The simple gesture of a warm cookie welcome is a favorite of DoubleTree guests around the world, and now we are sharing that moment of hospitality as part of this experiment aboard the International Space Station."
DoubleTree by Hilton is committed to inspiring the next generation of travelers to pursue careers in hospitality, so the brand will also partner with Scholastic to develop an educational program related to hospitality in space for 50,000 middle school classrooms across the United States. This supports Hilton's Open Doors Pledge, the company's commitment to connecting, preparing or employing at least one million young people by 2019 by helping them to reach their full potential. Prizes will include a cash award, iPad and, for teachers, a complimentary stay at any DoubleTree by Hilton location.