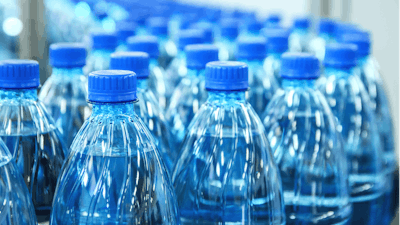 According to a recent report from Consumer Reports, 11 bottled water brands were identified that contain detectable amounts of arsenic, including six with levels measuring above three ppb (parts per billion). These brands are Starkey (owned by Whole Foods), Peñafiel (owned by Keurig Dr Pepper), Crystal Geyser Alpine Spring Water, Volvic (owned by Danone), and two regional brands, Crystal Creamery and EartH₂O.

According to the report, Keurig Dr Pepper has suspended bottled water production for two weeks at the Mexico facility that supplies Peñafiel for export to the U.S. During this time it will work to improve filtration at the plant to lower arsenic levels.
Arsenic is a naturally occurring heavy metal often found in natural water supplies, but it has been linked to disease and child development issues. Companies can test for it and typically use processing treatments to remove it from water. Consumer Reports alludes to the fact that inconsistent arsenic regulations that vary from state to state may be contributing to some of the higher arsenic levels. The FDA set the federal threshold for arsenic in drinking water at 10 ppb in 2006, in line with the standard for drinking water set by the Environmental Protection Agency, which regulates tap water.
The article also cited how the federal government's safety inspections of water bottling facilities hit a 15-year low in 2017. These inspections verify that companies have indeed conducted the proper tests, but the onus is on the companies to conduct such tests and then report their findings. The FDA doesn't conduct tests on finished bottled water during these inspections.