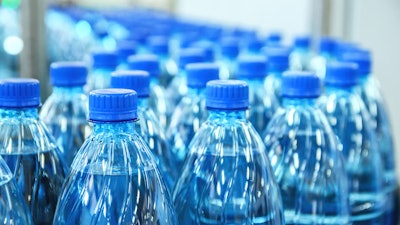 "Fluoride provides an important public health benefit by helping to reduce cavities and tooth decay. But too much fluoride over a long time when teeth are forming under the gums can cause changes in the appearance of tooth enamel, called dental fluorosis. Striking the right balance is especially important for children under the age of 8 as their permanent teeth are still forming.
"It's the FDA's responsibility to ensure that if fluoride is added to bottled water, it is added at appropriate levels so that consumers receive its important health benefit while also being protected from potential adverse effects. That's why today we are taking this step to lower the amount of fluoride in bottled water if added by manufacturers.
"This proposed rule would align the limits for fluoride with the updated recommendation by the U.S. Public Health Service for community water systems that add fluoride, a recommendation that provides an optimal balance between the prevention of dental caries and the risk of dental fluorosis," said Susan Mayne, Ph.D., director of FDA's Center for Food Safety and Applied Nutrition.
"Most fluoride added to bottled water is already at or below the limit being proposed. Today's action, if finalized, is a step toward helping to ensure that bottled water strikes the right fluoride balance by setting out requirements that manufacturers who add fluoride to bottled water must adhere to. By lowering the allowable level of fluoride in bottled water following its addition by the manufacturer, we can help ensure that consumers enjoy the important health benefits of fluoride while preventing overexposure."
The U.S. Food and Drug Administration's "Proposed Rule to Revise the Allowable Level of Fluoride in Bottled Water to which Fluoride Has Been Added," would lower the allowable level of fluoride in bottled water added by the manufacturer to 0.7 mg/L. The proposed rule provides a 60-day comment period for the public, industry and other stakeholders to share with the FDA any comments on the proposed revisions.