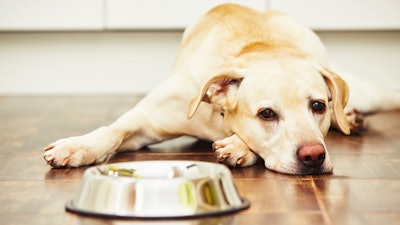 Hill's Pet Nutrition is voluntarily recalling 25 varieties of canned dog food products due to potentially elevated levels of vitamin D. While vitamin D is an essential nutrient for dogs, ingestion of elevated levels can lead to vomiting, loss of appetite, increased thirst, increased urination, excessive drooling and weight loss.
The affected canned dog foods were distributed through retail pet stores and veterinary clinics nationwide. Hill's Pet Nutrition learned of the potential issue after receiving a complaint about a dog exhibiting related symptoms.
According to the company, Hill's has identified and isolated the error and, to prevent this from happening again, is requiring suppliers to implement additional quality testing prior to the release of ingredients. The company will also be performing additional ingredient tests going forward.
This voluntary recall is being conducted in cooperation with the U.S. Food and Drug Administration.