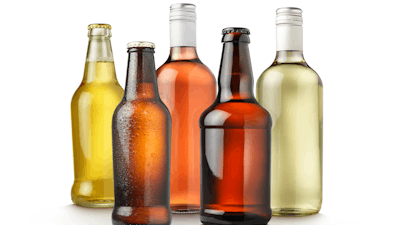 Among the 800,000 government employees furloughed as part of what has become the longest government shutdown in history, are employees of the Alcohol and Tobacco Tax and Trade Bureau (TTB). In addition to collecting the necessary taxes levied on alcohol, another primary responsibility of the TBB is approving the labels used on wines, beers and spirits. No alcoholic product can go to market until the TBB approves the label.
And while the tax collecting has not ceased due to the shutdown, the approval of new labels has stopped. The primary focus is on ensuring the labels clearly communicate details like the amount of alcohol by volume, as well as the mandatory Surgeon General's warning about consuming alcohol. Halting this approval process means that craft brewers and small wineries are simply unable to launch new or seasonal products until TBB workers return to their post.
This byproduct of the shutdown is having a significant economic impact on small producers across the country. In particular, a number of small brewers are having to delay product launches and dump new product due to a hold-up on the label.
Additionally, the Brewers Association is advising its membership of small brewers across the country to expect longer waiting times for approval even after the government goes back to work. While the typical turnaround for label approvals is usually less than two weeks, a backlog of applications could delay things for much longer.