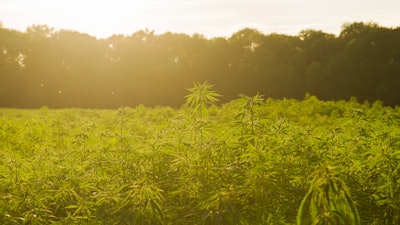 (PRNewswire) Hemp Oil Canada's complete line of hemp seeds, oil and protein powders have received U.S. Food and Drug Administration clearance as Generally Recognized as Safe (GRAS). According to the company, Hemp Oil Canada proactively gathered and provided the scientific evidence necessary to affirm this FDA designation, which recognizes a substance as safe among experts.
The following statement was issued by FDA Commissioner Scott Gottlieb, M.D.:"We are announcing that the agency has completed our evaluation of three Genetically Recognized as Safe (GRAS) notices related to hulled hemp seeds, hemp seed protein and hemp seed oil, and that the agency had no questions regarding the company's conclusion that the use of such products as described in the notices is safe.
"Therefore, these products can be legally marketed in human foods for these uses without food additive approval, provided they comply with all other requirements and do not make disease treatment claims."
"We are entering a new era for hemp in America," says Bill Chiasson, chief executive officer of Hemp Oil Canada. "FDA support for our GRAS status removes all barriers for food makers, ingredient buyers, and mass-market food service buyers to use these protein-packed, omega-rich hemp foods in their product offerings. Hemp foods are experiencing explosive growth based on consumer demand for powerful, plant-based nutrition."
Added Ryan Bracken, vice president of innovation at Hemp Oil Canada, "Achieving clearance of our GRAS submission was an in-depth and exhaustive process, and we appreciate the rigor by which the FDA reviewed our research. For the past 20 years, we have confidently supplied the highest quality hemp ingredients, nevertheless we are excited to achieve this historic FDA first."
In 1998, Hemp Oil Canada opened Canada's first hemp-exclusive seed processing facility. Since then, it has taken a leading position by setting food safety and quality standards and creating new hemp food ingredients. The company operates two processing facilities in Manitoba.