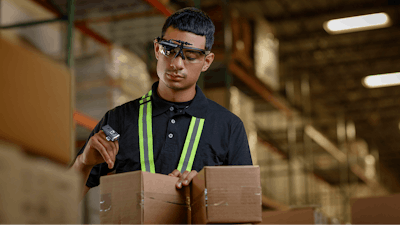 Zebra Technologies
Many small-to-medium sized food and beverage manufacturers are continuing to update homegrown enterprise software systems with more advanced and highly supported ERP solutions. This transformation, while initially challenging, is proving to be essential in handling traceability issues, especially recalls.
The topic perhaps generating the most buzz is the potential application of Blockchain in the food supply chain. While dissecting the merits and operational dynamics of Blockchain can be rather involved, the open-source and highly transparent nature of a system that shows where a food product has been and who has touched it, as documented by the individuals involved and controlled by no single player, is gaining speed. The biggest obstacle is transitioning the manner in which many companies still process data. Going from pen and paper to fully digital with a wiki-type of approach to updating data is still tough for some of swallow.
Millennials could have a greater impact on the supply of food products than any other manufactured good. This group of consumers continues to pressure those producing, distributing and selling their food for data validating its' status as organic, farm-fresh, locally grown, etc. And this goes down to the ingredient level on many products as well, including cereals, frozen foods and snack items.
Best practices shared from the pharmaceutical sector are also impacting traceability developments. Perhaps the most prominent is the implementation of serialization modules that allow for tracking products with unique codes that make sourcing information easier to obtain, archive and access.
Vision and inspection systems are being developed with machine learning and artificial intelligence features that allow for identifying potential quality issues before they leave the plant. These capabilities also provide for a quicker breakdown of data in determining the source in the event of a recall.
The expanded use of 2D barcodes, often called QR (quick response) codes. The standard vertical lines of a 1D barcode limits that label to providing numerical data. However, the 2D code's use of different shapes can expand that data to include addresses, websites and more. Transitioning to 2D codes expands the amount of data that can be stored and accessed for an individual product, package, case or pallet.
Wearables are also growing in popularity for use by food manufacturers to improve product traceability. Scanning tools worn on the wrist, finger or even glasses are making it easier to scan products and enter data more efficiently.