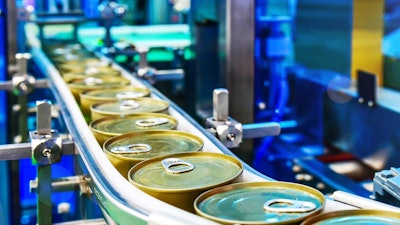 When the Food Safety Modernization Act was signed into law in 2011, it forced two key issues from the realm of best practices into the era of enforceable regulation. The first deals with mandating food manufacturers to follow a collection of specific guidelines that pertain not only to the growing, production and distribution of food, but traceability procedures that provide greater transparency at each stage.
FSMA regs also deal with the source of the food product, the environment in which it is being produced – including documented cleaning and inspection processes - and the manner in which it is being distributed. All of these production dynamics are tracked as a way of more quickly identifying the source of any food-based illnesses if they arise, and ideally before they become a widespread health concern. At a minimum, this would allow for a clearer manner of tracing problems back to the source more quickly.
Both regulating the food supply chain and responding to issues – typically taking the form of a mandated recall – were nothing new. However, giving the federal government some teeth in enforcing proactive measures presented the food processing marketplace with some unique challenges.
Staying Compliant and Competitive
While any new regulation always demands some form of investment from stakeholders, FSMA hit the food and beverage sector in a uniquely potent manner. It demanded that processes which had often been done via paper forms and manual sign-offs, would now require the ability to automate, document and archive data for easy access at any time. This translates to investments in infrastructure that included, but went far beyond just labels and barcode scanners.
"There's no doubt that FSMA compliance has been a big driver of codifying best practices and finding new, better ways for traceability and food safety over the past five-plus years," offers Brian Sharp, president of SafetyChain Software. Sharp also cites the combined demands of FSMA and a number of non-regulatory programs focused on food safety as driving a new attitudes towards traceability processes.
"From our perspective, food manufacturers have welcomed the challenge and prioritized addressing it as they know how critical it is for their business and the future of the food industry," he adds. In addition to non-regulatory initiatives like the SQF (Safe Quality Food) program, which establishes production and distribution standards backed by retailers and food service companies, changing consumer trends are also playing a key role in the sector's evolving perspective on "track n' trace".
"What we've seen, over the past decade, is largely a generational shift. Younger generations – Millennials and now Gen Z – are far more concerned about the sourcing of their food," states Randy Simon of Antares Vision. "They want to know whether products are organic, farm-fresh, locally grown, produced under humane conditions, etc. They also are looking to avoid potentially exploitative products and items that leave an outsized environmental footprint."
Simon contends that in order for food and beverage manufacturers to be competitive, they have to implement traceability solutions that are not only legislatively-compliant, but transparent for consumers who have a growing desire to know specifics about the source of their food. This transparency extends to buyers in the food service and restaurant industries as well.
Rising to the Challenge
Faced with the combination of more stringent regulatory demands and rising customer expectations, the food and beverage sector has responded in a number of ways to these new supply chain and process visibility demands. Their solutions encompass both enhanced operational strategies and examining new and innovative technologies.
"We see the greatest interest in technology that supports enterprise-wide quality and operations," states Sharp. "The thought is that solving these problems not only provides a bottom-line value, but also addresses compliance needs." This has brought initiatives to the forefront of the food production sector that resemble goals found throughout manufacturing related to digitizing production schemes, procurement approaches and supply chain strategies.
This often starts with implementing enterprise-wide software platforms to replace home-grown approaches that couldn't keep pace with regulatory demands and the evolving dynamics of consumer transparency. "Addressing these digital transformation goals at the same time allows the FSQA (food safety and quality assurance) team to get the tools they need, while the operations teams are able to drive continuous improvement. This leads to increased yield, throughput and overall efficiency," adds Sharp.
Technological advancements are not just about software, however. Simon points to the impact that serialization modules have provided in meeting a combination of demands. By placing unique labels or codes on products, and combining them with basic scanning tools, food manufacturers are seeing traceability data integrated with enterprise data. This not only allows for greater supply chain visibility, but adds greater insight to company-wide production and purchasing data.
In an industry where margins are exceptionally tight, and end-product pricing is based on larger quantities, this data can be invaluable in identifying cost savings. These savings are realized by pinpointing disruptive production bottlenecks, as well as sourcing strategies will poor ROI.
Challenges Loom
While there are a number of benefits that can, and will, be realized due to legislative and consumer pressures, the food and beverage market also faces a number of ongoing traceability challenges. "There are a lot of competing priorities in a plant at any given time - not just for budget, but for the people to own and drive the projects successfully. In most cases the largest hurdle is simply time," states Sharp.
In any manufacturing equation, time is either followed or proceeded by discussions about cost. "The food and beverage landscape is generally a lower-margin sector than the traditional industries in which track and trace solutions have been implemented. Challenges remain to devising systems that meet their needs comprehensively, yet cost-effectively," offers Simon.
"Regardless, consumer-facing traceability will proliferate throughout the sector because once a competitor implements it, others will follow suit. It's a snowball rolling down a hill," he adds.
"IT infrastructure changes will be needed," states Jim Renehan, senior marketing manager at WIPOTEC-OCS, in commenting on some of the ongoing challenges. "And they can be costly if they are poorly planned and executed."
Renehan advises food manufacturers to use pharmaceutical companies, and their approaches to labeling, barcodes and serialization, as a model in implementing enhanced traceability tools. He feels this will help make the process as painless as possible from a time and cost perspective.
Advancements in technology, stronger enforcement of legislation, and growing consumer demands have all contributed to the significant changes realized throughout the food and beverage manufacturing sector. And while FSMA brought many of these changes to the forefront, it has been the response from manufacturers that has been key to their growing rate of adoption. Going forward, food manufacturers will need to continue juggling the demands raised on all three fronts to preserve a food supply chain that is safe, transparent and cost-effective.