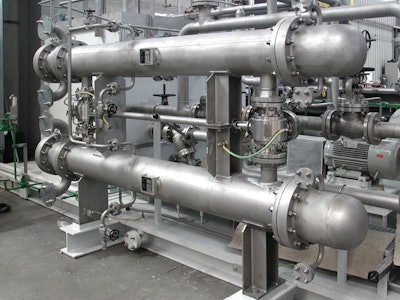 Cortec offers their VpCI®-371 coating which, according to the company, rivals the corrosion resistance of stainless steel while significantly reducing material costs.The high-temperature aluminum solvent-borne silicone coating:
Provides corrosion resistance on metal substrates.
Dries tack free to 5B hardness in about 20 minutes at room temperature and will achieve 9H hardness after heating.
Is heat stable to 1,200 degrees Fahrenheit, with prolonged heat resistance from 400-1,200 degrees Fahrenheit.
For more information about VpCI®-371, click here.