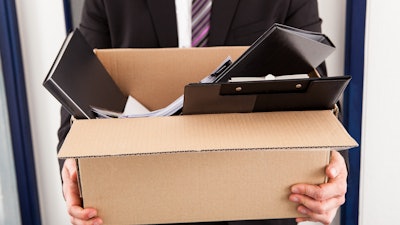 In early March, it was announced that legendary executive Jack Welch had passed away at the age of 84.
Welch spent four decades with GE and, in the final two he served as the company's chairman and chief executive. As the AP pointed out in his obituary, he notably personified the "cult of the CEO" concept, where executives gain the status of all-powerful and all-knowing; the most vital cog in the machine.
In Welch's case, growing GE's stock by 4,000% throughout his tenure certainly fueled the mystique. But it wasn't all positive. Like every executive, Welch made a few missteps as well, and certain strategic acquisitions would have arguably destroyed a smaller and less cash-heavy company.
Either way, Welch's legacy was largely positive, and offers a lot of insight into the way we view leadership. Today, many company leaders are more than just figureheads, and the CEO yields massive accolades for a business's strong performance. And, on the other hand, when the chief exec can't steer the company through the curves, then their head might just be on the chopping block. And it seems like lately there has been no shortage of curves, or blocks.
CEO turnover hit a record high in 2019, and manufacturers from Boeing and Nike to McDonald's and United Airlines all saw a change in leadership. So far in 2020, household names like Disney, Harley-Davidson and IBM have announced executive shuffling and analysts believe there is more to come. In fact, a total of 219 chief executives left their posts in January, and business and executive coaching firm Challenger, Gray & Christmas says that's the highest month on record.
So what is the significance of all this? Well, like it or not, the CEO is being held accountable for any number of ills facing a company and we have a lot of ills right now – quite literally. With COVID-19 sending shock waves through supply chains, businesses are contending with the kinds of challenges that don't have easy solutions.
According to CNN Business, companies are asking more from their CEOs than ever before, including a requirement that they bring more varied skills and experience to the table than their predecessors. Beyond traditional day to day expectations, "CEOs must manage for a state of constant technological and business disruption." And if disruption continues to tank company performance, then we're likely to see a continued influx in new leadership as shareholders press for ousting the baby with the bathwater to boost performance.
Alternatively, the greatest beneficiaries of the "cult of CEO" logic might gain another get-out-of-jail-free card. Elon Musk, after all, survived an SEC lawsuit in 2018 because, according to the agency, "the skills and support of certain individuals may be important to the future success of a company." Translation: he was too big to fail. But not every exec is lucky enough to have the celebrity status that supports the case that they, too, are indispensable. And for that reason, businesses may continue to toss execs overboard as they attempt to weather the storm. And when the skies clear, will we be better off? I'd wager a guess, but in this day and age, accountability is a scary prospect.