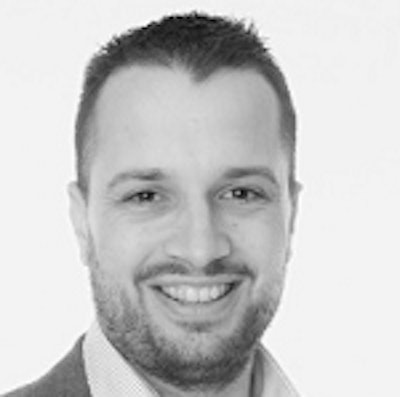 IFS
When Apple Watch launched in April 2015, it sent waves of excitement through the consumer world. According to a recent study, global smartwatch shipments reached 8.1 million in Q4 2015 – with the Apple Watch finishing the year with a market share of 63%.
But how did the business world react? In industries such as field service, the mobility provided by smart devices plays a crucial role in workforce management. We're already seeing voice technology on smart devices offering a number of benefits for workers who need hands-free capabilities in industries such as manufacturing and engineering.
We are now seeing enterprises seriously considering the business benefits of smartwatch technology, particularly for the mobile workforce. According to IDC research, the US mobile worker population will grow from 96.2 million to 105.4 million in 2020. I think smartwatches have the potential to become the preferred devices for on-the-go field workers.
On Wrist Watch
Notifications can actively alert workers when changes happen in business objects, workflow tasks, conversations, and business events that relate to their work. Alerts are fully customizable and sent to a worker's screen of choice, be it a desktop, laptop, tablet, smartphone - or why not to a paired smartwatch, particularly if the application has been designed to filter notifications by type and pin important alerts for enhanced visibility?
With Enterprise Resource Planning (ERP) and Field Service Management (FSM) functionality delivered over a smartwatch, field engineers can receive real-time updates and insight into the status of relevant company information and processes. This gives field service workers a simple way of staying updated with relevant business IT movement.
And Apple Watch is integrated with maps for directions, so has the value add of operating as navigational tool. It could also become a key part of how mobile workers conduct short interactions, such as status updates with the back-office or informing customers of ETA and any schedule changes in real-time – delivering the highest quality customer experience.
Look, No Hands!
In manufacturing, engineering and maintenance, the ease of recording updates through a smartwatch also offers huge efficiency benefits. Even if reporting to a mobile device, engineers may need to 'down tools' to manually input data back into the ERP system. Engineers operating in the dark bilge of a submarine, the harsh environment of an off-shore oil rig or underneath complex machinery in a factory can report with a simple voice command to Siri via Apple Watch on their wrist.
Almost two years ago, after development work at our research laboratories, IFS Applications firmly entered the emerging world of wearable technology. The launch of an app for the Samsung Gear and Gear 2 range of smartwatches gave users of IFS software the early opportunity to receive and respond to notifications and alerts from their ERP system - wherever they are, at any time. We've now completed the circle with IFS applications on Apple Watch.
Apple Watch is providing a new frontier for wearable devices in the workplace.
For more information on the smart enterprise, visit www.ifsworld.com.