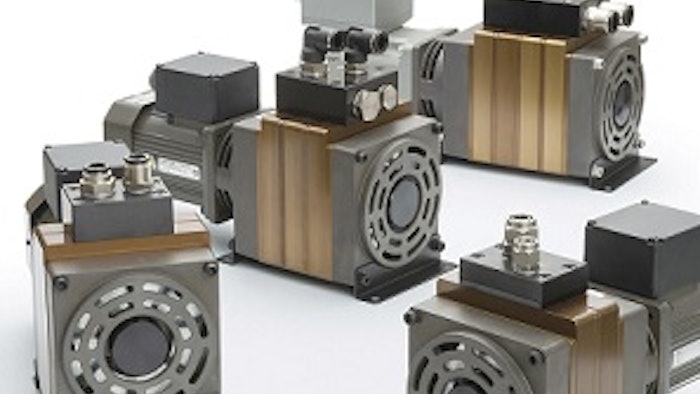 Featuring maintenance-free operation and low vibration, PISCO USA, INC.'s (Elmhurst, IL) new Rotary Vacuum Pumps are engineered for longevity and accuracy. These Rotary Vacuum Pumps achieve long-term maintenance-free operation (3 years, 24/7) through the use of super engineered plastic. Furthermore, minimum clearance between the rotor and cylinder wall of the pump results in a virtually contactless design and a reduction in sliding parts. Because the pump uses a magnet coupling, and no sliding seal is required, maintenance due to seal abrasion is not necessary. In addition, the service life of the motor is increased due to minimizing the load to the motor shaft part. Other features of Pisco's pumps include:

• Virtually silent noise levels (≦58㏈[50㎐]), a lightweight (23 lbs.) and compact (4.9" W x 15.6" D x 7.1" H) and low energy consumption.
• Availability in an In-Line Twin Rotor model, as well as Parallel Twin Rotor, Parallel Triple Rotor and Parallel Quad Rotor models.
• Applications including suction transport, vacuum chuck, vacuum packing, defoaming/deaeration, bagging and vacuum forming.

www.pisco.com; 630-993-3500