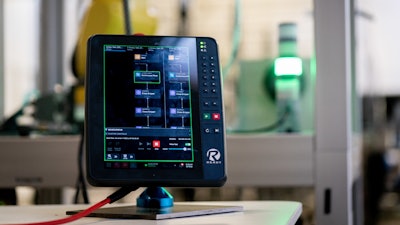 Rockwell Automation
Rockwell Automation today announced a strategic investment in Ready Robotics, a Rockwell Technology Partner that specializes in software-defined automation.
Ready's ForgeOS platform enables operators to control and program robots from a single user-friendly interface with minimal training. For example, using Task Canvas, a ForgeOS productivity app, operators can quickly create new automation tasks with a powerful, no-code, flowchart-based interface.
Rockwell and Ready have collaborated to integrate ForgeOS with Rockwell's line of Logix controllers and design and simulation software. The combination will simplify robot integration and accelerate time-to-market of industrial automation deployments.
Rockwell's investment will foster continued development of the ForgeOS platform, support its integration with Logix, and accelerate adoption across the Rockwell ecosystem of system integrators and technology and channel partners.
"Historically, automation has been hampered by software silos between robot vendors," said Ben Gibbs, CEO and co-founder of READY Robotics. "READY's interface alleviates this issue, eases deployment, and enables automation where it might have been prohibitive before, especially in high-mix operations."