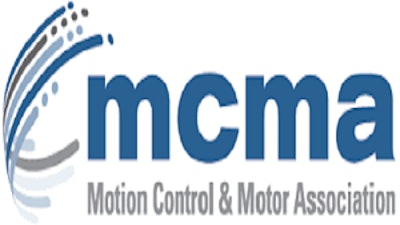 Global shipments for motion control products increased by five percent to $2.4 billion in the first nine months of 2016, according to new statistics released by the Motion Control & Motor Association (MCMA).
"After a contraction in 2015, it is encouraging to see a return to growth for the motion control market in 2016," said Alex Shikany, MCMA Director of Market Analysis. "The year-to-date growth has been driven primarily by strong increases in actuators/mechanical systems (14 percent to $423 million), electronic drives (12 percent to $451 million), and motion controllers (six percent to $119 million).
"Individually, the third quarter of 2016 saw shipments increase by 10 percent to $828 million over the same period last year."
MCMA sees the market's strong performance reflected in the growth of its membership and networking events. In October, MCMA reached a new membership milestone with 222 member companies from across the globe. The trade group also concluded its annual Technical Conference (TechCon) in New Orleans,
MCMA is a not-for-profit trade group dedicated to promoting the global innovation and growth of motion control and motor technologies through the entire value chain.