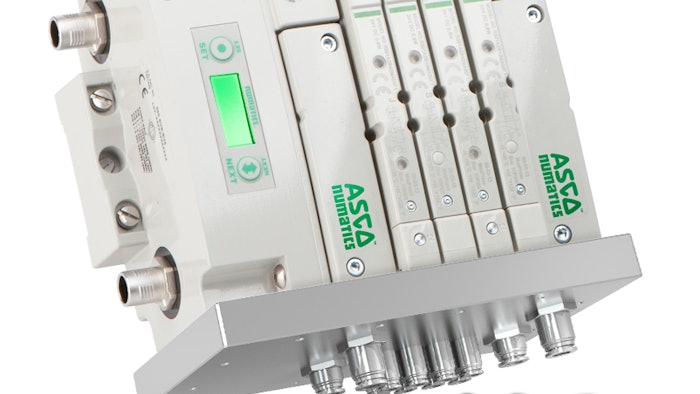 Emerson has introduced the ASCO Numatics 580 CHARacterization Module (CHARM) node for easy solenoid valve integration into Emerson's DeltaV™ S-series distributed control system (DCS) with Electronic Marshalling technology. With the 580 CHARM node, a complete Emerson solution is now available for I/O and pneumatic manifolds in process plants that use DCS, and provides the following benefits:
Uses native capability of DeltaV for diagnostics of pneumatic valves.
Brings the CHARM redundant communications and power connections to pneumatic valve manifolds.
Eliminates the need for additional dedicated networks like Profibus-DP for pilot valves.
Utilizes a single network connection from the DeltaV DCS through the CHARM baseplate and connecting to the 580 CHARMs node and manifold, eliminating the need to use individual DO CHARMs to drive each valve coil on the pilot manifold.
An estimated 15 percent savings on wiring and components.