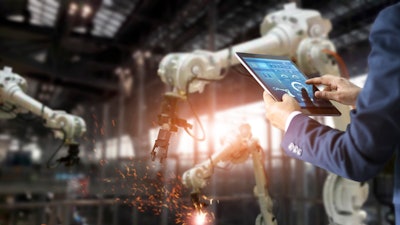 Industrial control design is changing as manufacturers switch to wireless technologies that communicate with a centralized hub. The production process is also becoming more intelligent as companies strive to be more efficient while dealing with ongoing (and growing) labor shortages.
In this exclusive interview with Joey Mulqueen and Eric Halvorson, industrial automation experts at Digi-Key Electronics, a distributor of industrial automation and controls, we discuss how digitization has changed industrial control design; the technologies making facilities more connected; and how smarter systems are improving production processes while helping fill the void created by labor shortages as well as increased labor costs.
IEN: How has digitization and Industry 4.0 impacted industrial control design?
Digi-Key: Industry 4.0 has played a major role in the evolution of industry control. Instead of having a control station at every phase of the manufacturing process, a single centralized control station can be utilized. This means more products need to have wireless capability allowing them to interface with a wide offering of wireless sensors which reduce the number of physical inspections. The new wireless sensors can monitor equipment and alert operators to component degradation versus routine maintenance checks [and] put the work where it's needed.
IEN: What are the new features that enable a more connected facility?
Digi-Key: Bluetooth connectivity, when interfacing with controllers, has become essential to updating programs and checking errors by just being within close proximity. Whether we look at Bluetooth or Wi-Fi, wireless technology has changed the industry for the better. Operators can now control every aspect of the process from beginning to end.
With all the new wireless data coming in from every point of the manufacturing process, there needs to be a way of collecting and storing the data points that can be recalled on demand. On-site servers require immense amounts of space and energy, and they produce large amounts of heat. With the amount of data being collected, manufacturers are now utilizing cloud data storage.
Another new technology hitting the market is single pair ethernet (SPE). SPE provides speeds up to 1 GB/s over short distances including power over data lines (PoDL), which until now was impossible with the use of just two wires.
Communication protocols are also being improved to be faster, more reliable, and standardized to streamline the implementation of new sensors and devices.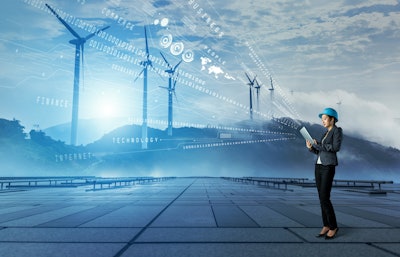 IEN: How are smarter, more automated systems improving production processes while also helping fill the void created by labor shortages and increased labor costs?
Digi-Key: With shortages in skilled labor, manufacturers are turning to less experienced labor, which requires equipment that is easy to operate, easy to maintain, and controls that are universally understood.
We also see automated systems taking control of tedious and repetitive tasks, such as routine maintenance checks. Instead of regularly sending a maintenance technician to check equipment that is functioning to spec, they can spend their time addressing equipment that is beginning to operate out of spec.
IEN: What role will industrial controls play as companies strive to design smarter manufacturing operations?
Digi-Key: Controls will need to be self-teaching, they will need to be able to look at a process, analyze if there is a more efficient way of completing the process, then change its program accordingly.
They will be responsible for a much larger network of sensors and devices, so they will need to operate faster with more reliability. Managers and supervisors will need to be able to access the system performance on the go, meaning they need to be more accessible and intuitive.
IEN: What industries have been quick to adopt new industrial control technology? Which have been dragging their feet?
Digi-Key: Most industries are embracing Industry 4.0. Look at agriculture. which has really come on strong in this area. We now see fleets of autonomous tractors being adopted on farms. The tractors work the fields while communicating wirelessly with their implements sending the farmer real time data that they can monitor from their office.
Healthcare has also made vast advancements. We see robots performing surgeries and even tablets that can rate a patient's pain using a camera to map the patient's face.
Petrochemical, mining, food and beverage and automotive have all been using system automation, remote monitoring, and robotics for quite some time.
We do see an interesting market developing in building automation (construction) in which real-time monitoring of energy usage, AC, lighting, wastewater, people flow, and even parking garage monitoring are growing areas.
IEN: How do industrial control systems fit into enterprise software to help manufacturers get more actionable information about plant operations?
Digi-Key: Manufacturers can upload data points to the cloud, make decisions based upon trends, and act to improve plant operations. Connecting the plant to the enterprise software, allows for faster and leaner manufacturing. This gives the manufacturers the ability to rapidly configure their plant lines according to the needs of the business.
With enterprise software in place, IT can test changes to the software using live data rather than simulated assumptions making the changes more effective and accurate. This will uncover any bugs or flaws to the program prior to the update being pushed live and creating unnecessary downtime.