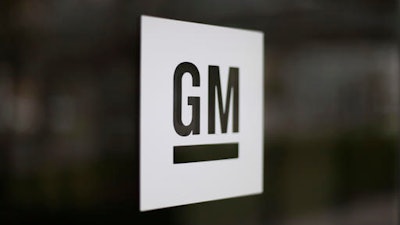 TONAWANDA, N.Y. (AP) — General Motors will spend $334 million to upgrade three plants in upstate New York, company executives and state officials said Wednesday.
The money will pay for new equipment and machinery needed to produce next-generation engines and other automotive components at factories in Tonawanda, Lockport and Rochester.
New York state agreed to provide up to $7 million in grants and tax breaks to support the upgrades. State officials say the company's investment will create 67 new jobs at Tonawanda and protect more than 1,200 jobs overall.
Gov. Andrew Cuomo, who traveled to the Tonawanda plant for the announcement, said GM's investment in the plants is especially welcome in western New York.
"You know better than I do that Buffalo has gone through a tough time; western New York went through a tough couple of decades," Cuomo said. GM, he said, "could pick up this plant and go anywhere. And they are betting on Buffalo, they are betting on Western New York."
Detroit-based General Motors employs 4,200 people in manufacturing jobs around New York state. Cathy Clegg, vice president for manufacturing and labor relations for GM-North America, said the upgrades at the upstate New York plants are part of a $2.2 billion General Motors plan to invest in U.S. operations.
The plant in Tonawanda will receive nearly $296 million; the facility was built in 1937 and produces engines. Nearly $6 million will go to the Rochester plant, which manufactures engine management systems. The Lockport plant focuses on cooling, heating, air conditioning and ventilation components.