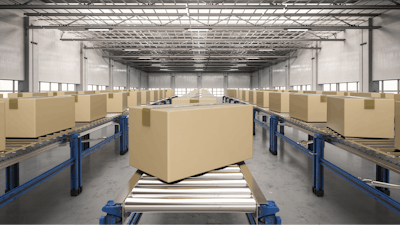 Digital transformation is reshaping almost every aspect of our society by streamlining, simplifying, and accelerating how, when, and where processes are executed while reducing the friction associated with accommodating change. On a personal level, smart, connected machines have become a significant part of our everyday life, introducing new levels of convenience, real-time collaboration, and information availability to consumers.
One of the most ubiquitous examples is the modern smartphone: a software-driven, hardware platform that has dramatically improved how we purchase goods, travel, communicate and entertain ourselves, by simplifying workflows and superseding stand-alone products or solutions. Today's smartphone replaces more 50 different products (and counting) with a single interface. Remember iPods? Cameras? Maps? GPS units? – the list goes on. The smartphone is a compelling testament to the power of accurate, real-time information presented in an actionable format, on an integrated platform.
Smart phones reinforce the fact that we are living "digital transformation" daily: virtually connecting people and processes through technology, thus improving how we collaborate and make decisions. Little wonder that experience bleeds into our professional lives, resetting expectations of what should be possible at work.
Follow the Data
Smart, connected machines aggregate enormous volumes of granular operating data, and use it in context to guide automated decisions and actions. Access to accurate, real-time operating information points managers to quantifiable (and possibly dramatic) improvements in productivity, efficiency, safety, and above all – profitability. Establishing seamless process connectivity and automated data collection not only eliminate the inevitable errors associated manual efforts; they establish a foundation for comprehensive, real-time machine self-diagnostics.
A smart connected strategy is the first step for instituting a more intelligent and self-aware production value chain where assets communicate and control each other autonomously, rather than rely on manual operator intervention. It's fair to conclude that tweaking operating parameters won't help double throughput or half your current packaging footprint.
However, implementing a smart, connected platform as part of a digital transformation strategy, offers opportunities to re-imagining end-to-end packaging processes in ways that just might.
Putting Digital Transformation Into context
Digital transformation impacts many different aspects of supply chain, production operations and distribution. Our focus is on the packaging line. Producers that continue to view packaging lines as only as islands of "capability" will find themselves at a competitive disadvantage. Modern platforms employ smart automation controls and related software applications that leverage and integrate many sources of data – creating a degree of contextual self-awareness previously impossible.
A smart, connected platform uses that contextualized information to virtualize settings or adjustments that previously required manual tasks. Virtualized functions make it significantly easier to repurpose or reconfigure packaging assets to accommodate the only constant in business - change. Improved agility is one of the most impactful and desirable aspects of a digital transformation. Poor information accessibility essentially acts as an agility governor -- limiting organizational dexterity for addressing identified productivity, efficiency, and response time challenges.
Your Process IQ
Packaging has continued to rise in importance as it is seen as an avenue for market differentiation based on innovative form factors, materials, sustainability, or compliance. Today it plays a key role in a production scheme that strives to achieve mass-customized product at mass-produced prices for a very demanding consumer market.
Optimizing the packaging phase to meet those demands requires more than simply achieving target throughput or OEE metrics – although this is far too often the primary goal expressed in a capital equipment purchase cycle. While organizations regularly focus resources on predicting demand, many simply don't consider re-evaluating how quickly and efficiently production assets can respond to those changes.
Teams tasked with evaluating packaging line controls and automation would be well served to understand a platform's Process IQ. Intelligent business processes that can quickly adjust themselves to accommodate change make it possible to repurpose or reconfigure assets more easily and at less cost. Adjusting line speed to account for an unexpected reduction in available operators is a common scenario. Inputting today's actual staff in the HMI automatically adjusts relevant packaging feeds and speeds to account for running with one or two fewer bodies, rather than operating at normal speed, which would require stoppages to allow staff to keep up.
At the same time, the growth rate in smart controls Process IQ is remarkable. Moore's law observes that over the last 40 years semi-conductor/processing power doubles every 18 months while reducing 50 percent in cost. The explosion of intelligent controls and automation capabilities in ever smaller footprints will redefine the industrial landscape just as surely as the coming of steam power or the rise of robotics resulted in the outright replacement of 80-90 percent of industrial equipment in their respective times.
In fact, a 2015 McKinsey survey of manufacturer executives reported that 40-50 percent estimate digital transformation will require upgrading or outright replacement of todays' production assets. When it comes to investing in packaging equipment, producers and contract packagers would be well-served to add "technologically future-proof" to evaluation criteria.
eCommerce is another key consideration. Producers should understand whether existing packaging controls and automation improve or hinder these digital data workflows. The real-time, in-context production visibility enabled by smart, connected packaging platforms supports improved control of inventory management as well as order fulfillment capabilities.
Embracing Change
While many producers remain focused primarily on the well-worn strategy of driving down costs, those that embrace a digital transformation strategy are better positioned to drive innovation, counter major disruptions, or take advantage of market trends. Consider a legacy packaging environment where adapting to changes often requires an abundance of new settings and physical changes whereas smart connected machines virtualize many of those actions.
Functional virtualization (digitization) makes changeovers or reconfiguration more cost effective. Another facet of adaptability can be measured by the ease and sophistication of integrating associated technologies. Examples include deploying and connecting new IoT sensors or devices to better coordinate processes, or leveraging new software applications that enhance machine control, improve printing, or increase real-time analytics and reporting.
Smart, software-based integration leverages standards-based connectivity to automate previously manual activities such as finding, testing, and installing drivers for various devices. It makes it easier to integrate new capabilities such as innovative vision or printing technologies, sans specialized staff or training.
The phrase "change is the only constant" is one of those fundamental truths, like death and taxes. What we can alter is how we adapt and create opportunity in response. The artifacts of digital transformation – like your smartphone, or a smart, connected packaging machine – will continue to evolve in ways we may not yet be able to imagine. However, we can be sure that adapting to change more quickly and easily offers the ability to do more and go faster than your competition.
Kevin Roach is the President and CEO of Harpak-ULMA. He is a senior-level technology executive with proven global leadership and distinguished performance in operations and sales, as well as financial and general management. Experienced in strategic planning, research and development, manufacturing and marketing across multiple industries, Roach has a track record of successfully transforming organizations into customer focused, high-performing thought leaders.