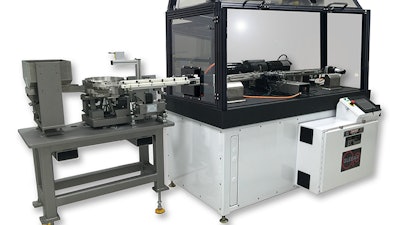 Glebar
Founded in 1952, Glebar Company, manufacturer of centerless grinders, brought to market the first compact centerless form grinder.
Today, the company maintains its focus to design and produce precision grinding solutions with a small footprint – expanding beyond centerless.
Much of their recent work has been on precision centerless grinding components ranging from a wide range of automotive components to micron-thin medical guidewires. Achieving optimal accuracy is paramount for success in these industries – such is the case for the nuclear energy sector: Enter the DD-7 Double Disc Grinder.
A recent case study demonstrates the machine's ability to precision grind small delicate tubes made of alumina (a form of commercial ceramic). These tubes serve as rod spacers found in nuclear power plants.
"The length of the components is extremely critical to the efficiency of the fuel rod. The components need to be processed at a high rate with the length verified for all parts," states Glebar President, John Bannyan. "The biggest challenge was how to handle this delicate material, as it is susceptible to chipping due to the brittle characteristics of this ceramic component."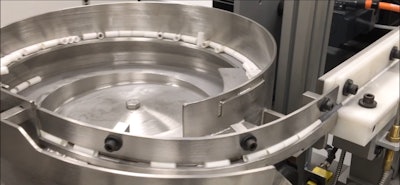 Glebar's compact DD-7 Double Disc Grinder was configured with 0.1 micron closed loop spindle slides mounted on a solid granite machine bed for stability. A bowl feeder feeds the components to a conveyor which loads and clamp on a fixture mounted on a precision slide.
The part is moved between the grinding wheels to qualify the length. As the part is removed from the grinding wheel two probes measure the length of the part and compensate size as the part is ejected onto an exit conveyor.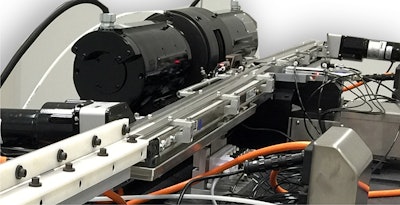 What Made This Possible?
Glebar recently upgraded its double disc machine capabilities to include servo motors and an intuitive touch screen operator interface. Bannayan adds, "A servo-driven, close-looped slide offers the operator a high degree of control over the parts being ground."
In addition to these changes, the company adopted a more rigid granite base for the DD-7 for reduced vibration and to provide thermal stability. The upgraded interface software successfully met the specific requirements, encompassing easy-to-use controls for all peripheral attachments such as the bowl feeder and in-line inspection which was deployed to automatically adjust for size variation, further improving the machine's accuracy and repeatability.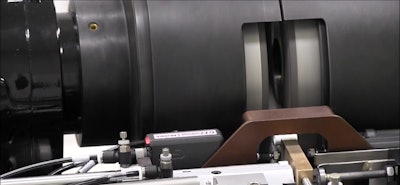 In addition to its compact design, a standout feature of the DD-7 is that it can be configured in three fixturing modes, depending on the application, the shape of the part, and the degree of automation required.
In this case, the ceramic tubes were perpendicularly grounded using the Fixture Mode of operation (pictured above).
Alternative processes to a double disc grinder would surface grind parts in batches - a non-continuous, and therefore, slower method of manufacturing.