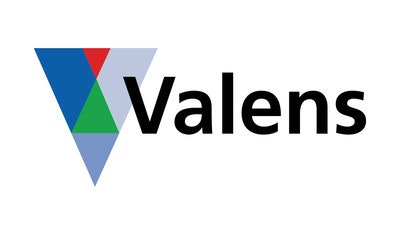 Valens Semiconductor
Valens Semiconductor, a provider of connectivity solutions for the audio-video and automotive markets, announced its plan to improve operational efficiency and revised full year 2023 financial outlook.
The plan includes a 15% employee headcount reduction across various departments and is expected to save approximately $9 million annually in operating expenses. It's expected to be completed by end of the third quarter of 2023.
"Today we are launching a plan to improve Valens Semiconductor's operational efficiency. The more efficient use of our R&D and other operational resources will allow us to improve our progress toward profitability in the continued uncertain macroeconomic environment," said Gideon Ben-Zvi, CEO of Valens Semiconductor. "As we approach mass production availability of several new products for automotive and audio-video, we can now benefit from streamlining our development platforms."
"Looking at the second half of 2023, in the last several weeks we have been witnessing a significantly slower than anticipated pace of bookings and additional customer requests to push out delivery, due to their delayed inventory digestion. As a result, we are reducing our revenue expectations for the second half of 2023."
"Valens Semiconductor's long-term growth opportunities remain strong, as we leverage our core technology across the business segments we serve. We are excited about our VA7000 chipset, our first A-PHY product reaching mass-production and the VS6320 USB3.2 extension product that will enable our customers to bring to market new disruptive products."
"We are committed to working together with our current and future audio-video and automotive customers to further push the boundaries of connectivity supporting their needs with our advanced offerings."
"In conclusion, the combination of the current financial headwinds with our prioritizing the long-term health of our businesses led us to initiate the plan, requiring a painful workforce reduction and operational expense refinement, to ultimately create a stronger and leaner organization for the benefit of Valens Semiconductor's stakeholders."
Updated Financial Outlook
Disclaimer: Valens Semiconductor does not provide GAAP net profit (loss) guidance as certain elements of net profit (loss), including share-based compensation expenses and warrant valuations, are not predictable due to the high variability and difficulty of making accurate forecasts. Adjusted EBITDA is a non-GAAP measure.
The company reiterates its second quarter 2023 guidance provided on May 10, 2023.
Third quarter 2023 revenues are now expected to reach a bottom, and to range between $14.0 million and $14.2 million, with recovery expected in the fourth quarter.
Full year 2023 revenues are now expected to range between $83.8 million and $84.2 million, with automotive revenues contributing approximately 30%.
Gross margin for the full year 2023 is now expected to range between 61.9% and 62.5%.
Adjusted EBITDA loss in 2023 is now expected to be in the range of $(18.3) million to $(16.5) million.
Reiterates Adjusted EBITDA Breakeven expected by the end of 2023.