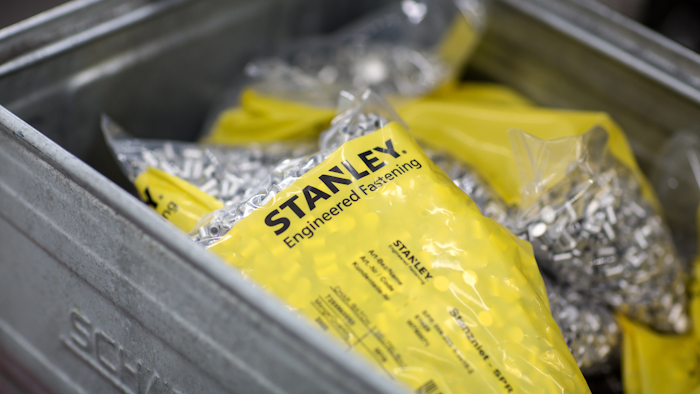 Stanley Black & Decker
Stanley Black & Decker announced Wednesday that it will acquire Consolidated Aerospace Manufacturing for up to $1.5 billion, boosting the Connecticut-based company's presence in the aerospace and defense fastener market.
The company said $200 million of the purchase price will be held back and is contingent on the Boeing 737 Max receiving FAA authorization to return to service and Boeing achieving certain production levels. Adjusting for expected cash tax benefits, the net transaction value is approximately $1.1 billion to $1.3 billion.
CAM is a manufacturer of specialty fasteners and components for the aerospace and defense markets with revenue of approximately $375 million in the past 12 months. CAM will become part of Stanley B&D's portfolio of engineered fastening and components solutions, with the company saying the acquisition adds "a meaningful platform within the company's Industrial segment for continued organic and acquisitive growth."
CAM's products include fasteners, fittings, couplings, latches, quick release pins, tubing subassemblies and other complex components and assembled products. Founded in 2012 and based in Brea, Calif., the company has more than 1,400 employees and has consolidated eight businesses.
"Growing and diversifying our Industrial business through M&A is a key priority for the company and a focus of our strategic capital deployment," said Stanley B&D President and CEO James Loree.
Stanley Black & Decker also announced a leadership change for its Tools & Storage business segment and reported its 2019 fourth quarter and full-year financial results on Wednesday.