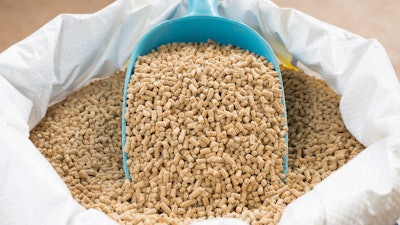 Cargill's animal nutrition business is expanding its voluntary recall of select Southern States feed due to aflatoxin levels that exceed the FDA's action levels. This is an expansion of a recall that was initiated on May 6 after the company's internal investigation identified additional products containing the same issue. The expansion includes products manufactured between October 31, 2018 and March 1, 2019.
Aflatoxin is a toxic fungus created by certain molds that can grow in the soil and degrade plants. It's considered dangerous for both humans and animals to consume. The recall applies to over 80 different feed products intended for dairy and beef cattle, poultry, pigs, goats, sheep, lamb and horses. Cargill has received a small number of adverse event reports. These reports are currently being investigated to determine if they are related to the recalled feed.
The affected products were manufactured at Cargill's Cleveland, North Carolina facility and are being recalled from retail outlets and distributors in 20 states throughout the East Coast and Midwest.