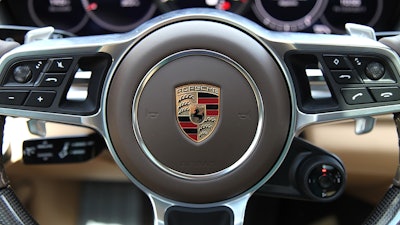 Pixababy
FRANKFURT, Germany (AP) — German authorities have ordered the EU-wide recall of 60,000 Cayenne and Macan vehicles from Volkswagen's Porsche sports car division after finding that the vehicles emitted excessive pollutants due to software that turned down emission controls during driving.
The Federal Motor Transport Authority said Friday that it discussed "impermissible defeat devices" that led to increased emissions of harmful nitrogen oxides.
The mandatory recall covers 6,755 4.2-liter V8 diesels in the European Union for the Cayenne from the 2015 and 2016 model years. Also included are 52,831 3.0-liter V6 diesels for the Macan model. In both cases the vehicles affected were certified under the Euro 6 standard. Porsche's engines are made by Volkswagen's Audi luxury division.