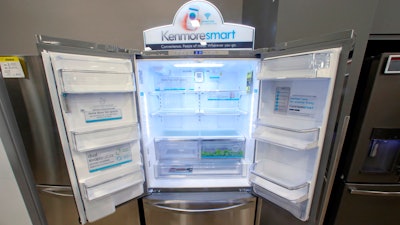 AP Photo/Rick Bowmer
NEW YORK (AP) — Eddie Lampert's hedge fund, Sears' biggest shareholder, has asked the struggling retailer to sell the Kenmore brand and the chain's home improvement business. The private equity firm ESL Investments said that it might buy the assets if the company is willing to sell, sending shares of Sears Holding Corp. jumping eight percent at the opening bell.
Sears confirmed receipt of the request Monday.
Sears has been closing stores, cutting costs and selling brands to offset falling sales. Kenmore is among the brands that could have substantial value. Amazon.com began selling the appliances on its site almost a year ago. ESL said its non-binding proposal gives the appliance and home improvement business an enterprise value of $500 million. ESL said it would also be open to assuming some of Sears' debt.