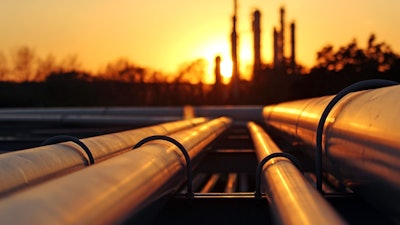 MEXICO CITY (AP) — The number of illegal taps drilled into state-owned pipelines by fuel thieves in Mexico grew by more than 50 percent in 2017, with an average of about 28 illegal taps found every day. The government-owned oil company Pemex reported Wednesday that 10,363 taps were found in 2017, compared to 6,873 in 2016.
Those are just the taps that have been found; many others are believed to be still working surreptitiously, drawing off gasoline or diesel that is sold illegally or through established gas stations. The scale of such thefts has grown exponentially; just five years ago Mexico found 1,635 illegal taps.
The thefts were once largely confined to two or three states, but have since spread across the country, including the suburbs of Mexico City.