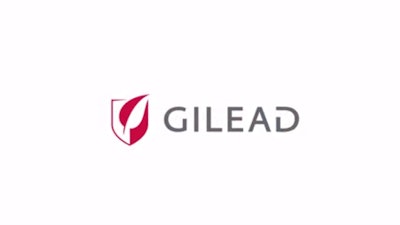 Gilead Sciences will pay $11.9 billion in cash to buy Kite Pharma and plant a stake in an emerging area of cancer treatments that train a patient's immune cells to attack tumors.
Kite's portfolio of potential treatments includes one for some forms of the blood cancer lymphoma that could receive U.S. regulatory approval later this year.
The Santa Monica, California-based company specializes in developing treatments that are custom-made to target a patient's cancer. Called CAR-T, this type of therapy involves removing immune cells from a patients' blood, reprogramming them to create an army of cells that can zero in on and destroy cancer cells and injecting them back into the patient.
The deal helps establish Gilead as a leader in so-called cellular therapy, the biotechnology company's president and CEO John F. Milligan said in a statement.
"The field of cell therapy has advanced very quickly, to the point where the science and technology have opened a clear path toward a potential cure for patients," he said.
Foster City, California-based Gilead Sciences Inc. said that it will pay $180 for each share of Kite Pharma Inc., marking a 29 percent premium to the company's closing price on Friday. The deal has been approved by both companies' boards and is expected to close in the fourth quarter.