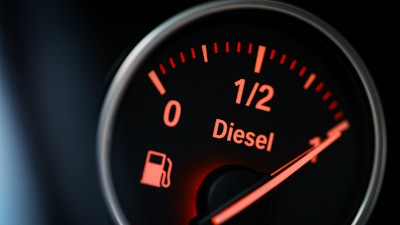 According to a recent release from the Diesel Technology Forum, the U.S. registered more than 280,000 new clean diesel passenger vehicles in 2016, bringing the total number in use to eight million. "This increase in registrations of new diesel cars, SUVs and light pickup trucks in the U.S. in 2016 … demonstrates the American consumer's confidence in clean diesel vehicles and what they have to offer," said Allen Schaeffer, the Executive Director of the Diesel Technology Forum.
The top 10 states for registered diesel vehicles are:
Texas
California
Florida
Washington
Pennsylvania
North Carolina
Colorado
Oregon
Georgia
Illinois
The states with the greatest increase in diesel car and SUV registrations in 2016 were:
Vermont (35%)
Maine (29%)
New Hampshire (12%)
Michigan (10.4%)
Washington, D.C. (8.5%)
Wisconsin (8.2%)
Oregon (7.8%)
Hawaii (7.1%)
Montana (6.7%)
Washington (6.3%)
Officials also feel that the 2018 model year could be a breakthrough one for diesel vehicle sales, as a number of new models will hit the road, including:
The 52 mpg (highway) Chevy Cruze Diesel.
The Ford F-150 diesel pickup.
Mazda's CX-5 SKYACTIV-D SUV diesel.
The Chevy Equinox diesel.