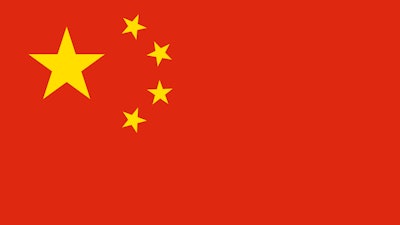 China has shown that in addition to issuing trade sanctions on products ranging from beef to coal, it can also strike back at adversaries by issuing travel bans. Most recently, Beijing has banned Chinese tour groups from visiting destinations in South Korea, such as Seoul.
The boycott stems from a U.S. anti-missile shield on the Korean peninsula. In addition to restricting tourism dollars for the country in general, these bans are especially harmful to retail giant Lotte Group, which runs a number of duty-free shops, and sold the land being used for the defense system.
China also halted Lotte's $2.6 billion them park project in China after government officials learned of its affiliation the Terminal High-Altitude Area Defense (THAAD) system.
Estimates report a more than 80 percent drop in Chinese tourists to Seoul in recent months. Beijing has been warning tourists about the risks of traveling to the South, and ordered Chinese tour operators to stop sending groups there. The Taipei Hotel Association reported decreases of up to 50 percent in Chinese visitors in recent months, and feels it could get worse.
Tourism generates 5.1 percent of South Korea's $1.4 trillion GDP.