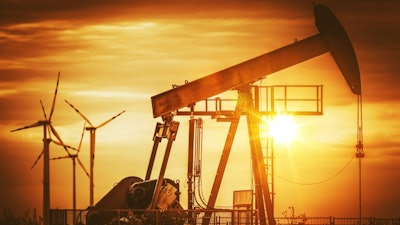 The U.S. Energy Information Administration recently unveiled its Short-Term Energy Outlook. Highlights of the report included:
For the 2017 April-through-September summer driving season, gas prices are forecast to average $2.46/gallon (gal), compared with $2.23/gal last summer. The higher forecast gasoline price is primarily the result of higher forecast crude oil prices. For all of 2017, the forecast average price for regular gasoline is $2.39/gal, which, if realized, would result in the average U.S. household spending about $200 more on motor fuel in 2017 compared with 2016.
U.S. crude oil production averaged an estimated 8.9 million barrels per day (b/d) in 2016. U.S crude oil production is forecast to average 9.2 million b/d in 2017 and 9.9 million b/d in 2018.
North Sea Brent crude oil prices averaged $52 per barrel (b) in March, $3/b lower than the February average. EIA forecasts Brent prices to average $54/b in 2017 and $57/b in 2018.
U.S. dry natural gas production is forecast a 0.8 Bcf/d increase from the 2016 level. This increase reverses a 2016 production decline, which was the first annual decline since 2005. Natural gas production in 2018 is forecast to be 4.0 Bcf/d above the 2017 level. New natural gas export capabilities and growing domestic natural gas consumption contribute to the forecast.
Total U.S. electricity generation forecasts show a decline of 0.7 percent in 2017, followed by a 1.7 percent increase in 2018.
EIA expects the share of electricity generation from natural gas to fall from an average of 34 percent in 2016 to 32 percent in both 2017 and 2018 as a result of higher expected natural gas prices.
Coal's forecast generation share rises from 30 percent in 2016 to 31 percent in both 2017 and 2018.
Non-hydropower renewables are forecast to provide 9 percent of electricity generation in 2017 and nearly 10 percent in 2018.
The generation share of hydropower is forecast to be relatively unchanged at 7 percent between 2016 and 2018.
The nuclear share of generation is projected to decline from about 20 percent in 2016 and 2017 to 19 percent in 2018.
Wind energy capacity is expected to rise from 81 to 95 gigawatts (GW) by the end of 2018.
Utility-scale solar generation capacity is forecast to increase by 44 percent by the end of 2018. With that growth, solar will account for more than one percent f total utility-scale electricity generation in 2018.
The full report can be viewed at http://www.eia.gov/forecasts/steo/.