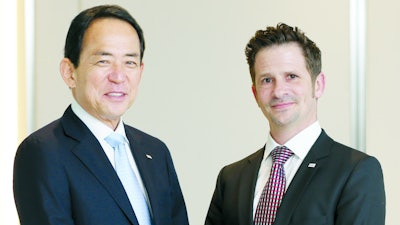 IDEC, a manufacturer of industrial automation and control devices, today announced the acquisition of APEM. Together, IDEC and APEM are now one of the world's largest manufacturers of human machine interface (HMI) components, panels and systems.
With more than $500 million USD in total sales, the combined entity has a broad portfolio of industrial automation and HMI products, and access to markets across Europe, North America and Asia.
IDEC has four main lines of business: Industrial & Safety, Electronics & Automation, Explosion-Proof and LED. Products within these lines of business are supplied to various industry segments including manufacturing, public transportation, agricultural, and energy. These products include industrial controllers, HMIs, sensors, switches, power supplies, LED lighting and others.
APEM's products are primarily HMI interface components such as panel switches, joysticks, keypads and LED indicators. These components are assembled into HMI panels by their customers, or by APEM as semi-custom and full custom HMI panels.
APEM's primary markets include agricultural, material handling, medical, aeronautics, defense and transportation. These products and markets complement IDEC's standard HMI systems and industrial automation products. APEM's ability to design and deliver semi-custom and full custom HMI panels extends IDEC's product portfolio into this fast-growing area.
APEM's historical presence and reputation will help accelerate IDEC's growth in Europe. IDEC's leadership position in Japan and across Asia will open new markets for APEM products, and help to support existing APEM business across Asia.
The strength of the combined APEM and IDEC sales teams in the United States will provide opportunities for selling high quality products and solutions to each company's customer base. IDEC and APEM together will be primarily focused on growing sales, with a huge potential of geographical and product offering synergies.
APEM will keep its product branding, and will maintain strategic development priorities under the leadership of the current management team.