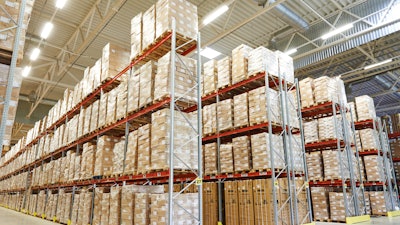 Husch Blackwell recently published its Top 150 U.S. Postal Service Suppliers list, an annual look at the companies with the largest supplier relationships with the U.S. Postal Service. All told, USPS spent over $14 billion on outside purchases, with about half of that going for transportation.
Transportation contractors fill half of the first ten spots for fiscal year 2016, which ended September 30, 2016. As it has since 2002, Federal Express lands atop the list. FedEx carries package and letter mail for the Postal Service. FedEx's air cargo network contract with the Postal Service was recently renewed for a five-year period.
Fiat-Chrysler comes in fourth on the list. In April 2016, USPS agreed to purchase 9,113 Ram ProMaster commercial vans from FCA. Rounding out the transportation-related companies in the Top 10 are trucking companies Salmon Companies, Eagle Express Lines, Inc. and auto-supplier Wheeler Bros.
Package and logistics giant United Parcel Service is ranked No. 11.
Technology-related companies secured four of the top 10 spots. EnergyUnited Electric Membership Corporation, which provides telecommunication and energy billing services, is again the Postal Service's second-largest supplier. HP Enterprise Services, LLC, a provider of computer equipment, captured the No. 3 spot.
Accenture Federal Services is ranked No. 7, and Northrop Grumman, which operates the Postal Service's central repair facility in Topeka, Kansas, is No. 10. Other technology companies are not far behind, with IBM and Deloitte again placing in the Top 20.
The only company in the Top 10 not providing technology or transportation-related items is packaging products supplier Victory Packaging.

Those rankings again:
1.Federal Express

2.EnergyUnited Electric Membership Corp.

3.HP Enterprise Services, LLC

4.FCA US
5. Salmon Companies
6. Victory Packaging

7. Accenture Federal Services

8. Eagle Express Lines, Inc.

9. Wheeler Bros.

10. Northrop Grumman Corporation