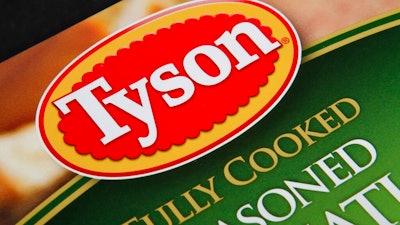 AP file
NEW YORK (AP) — Tyson Foods says it's being investigated by the Securities and Exchange Commission, likely in connection over lawsuits alleging that the poultry company and others engaged in price fixing activities.
The Springdale, Arkansas company says in a regulatory filing that it received a subpoena from the SEC on Jan. 20. It says it is cooperating with the investigation, which is in an "early stage."
Based on the limited information it has, Tyson said it believes the investigation is related to the allegations that the company and other chicken companies violated antitrust laws. A class-action lawsuit filed in September had said Tyson and others conspired to fix, raise and maintain the price of broiler chickens.
A representative for the Securities and Exchange Commission declined to comment.