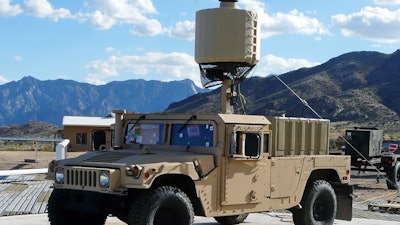 Wikipedia
SYRACUSE, N.Y. (AP) — Federal prosecutors say a Syracuse-based military contractor has agreed to pay more than $6 million to settle claims stemming from its sale of equipment used to spot incoming artillery fire.
The U.S. Attorney's Office in Syracuse says SRCTec will pay more than $2.1 million in cash and provide another $4.1 million in equipment to the federal government to resolve allegations of False Claim Act violations.
The company makes a lightweight radar system for the Army that provide early warnings of incoming mortar and rocket fire and information about the location from which the attack originated. SRCTec also makes replacement parts for the equipment.
Prosecutors say the company became aware that the replacement parts created an increased risk of degrading the radar system's ability to identify incoming fire.
The company denies any wrongdoing.