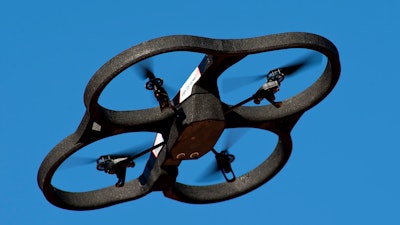 French drone manufacturer Parrot has announced that after losing more than $27 million in Q3 of 2016 and missing sales goals by $16 million last year, it will be forced to lay-off nearly one-third of its workforce.
The Paris-based company said 290 out of 840 positions would be eliminated in its drone division because of competition and falling market prices.
Although its smaller wireless entertainment products division, which focuses on cars and commercial drones remains on track, a market flooded by competitors and influenced by low-cost providers like China-based DJI have negatively impacted consumer sales.
Parrot generated about $90 million in total sales last year. It's estimated that 2.5 million drones were sold globally in 2016.