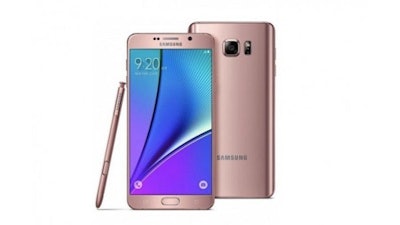 Flickr
Bloomberg is reporting that another Samsung customer has experienced a fire due to the battery in his phone. While this was old news, the phone isn't – meaning it's possible that the battery fire problem is rearing its ugly head in the newer, replacement models coming from the Japanese company.
According to the article, the customer said his 24-hour-old Note 7 exploded Monday morning, and the incident caused minor injuries to two of his fingers and burned his Apple Inc. MacBook. The China-based customer said a Samsung representative visited him soon afterward and hoped to leave with the phone, he said, but he "declined the offer because he doesn't trust the company to reveal the reason for the fire, and plans to publicize the issue."
The world's top smartphone maker announced on Sept. 2 a global recall of at least 2.5 million Note 7 smartphones due to faulty batteries. The company says replacement devices, which were beginning to be issued as of mid-September, are safe.