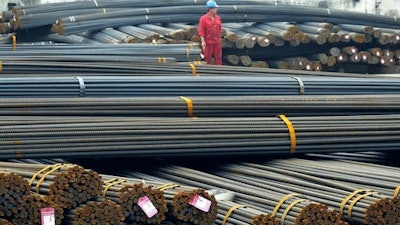 AP file
BEIJING (AP) — China's Ministry of Commerce said Sunday that it has imposed anti-dumping duties on steel imports from Japan, South Korea and the European Union.
Imports of grain-oriented electrical steel — used in the manufacture of large generators and electricity transformers — will be charged duties ranging from 37.3 percent to 46.3 percent, the ministry said on its website.
China started levying the duties on Saturday and will continue to do so for five years, the statement said.
An investigation found that underpriced steel was hurting Chinese industry, it added.
For its part, Beijing faces mounting criticism from the United States and Europe that it is exporting steel at unfairly low prices to clear a backlog. Western governments say that hurts their producers and threatens thousands of jobs.