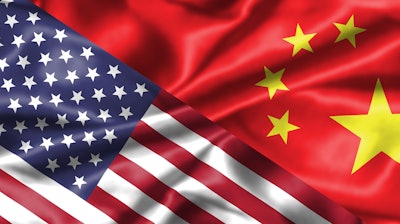 WASHINGTON (AP) — The United States is bringing a case against China to the World Trade Organization, arguing that taxes the Chinese impose on raw materials exports put U.S. manufacturers at a disadvantage.
"These duties are China's attempt to game the system so that raw materials are cheaper for their manufacturers and more expensive for ours," said U.S. Trade Rep. Michael Froman. China imposes duties of five percent to 20 percent on exports of nine raw materials including cobalt, copper and graphite.
According to the U.S., China was supposed to eliminate the duties after it joined the World Trade Organization in 2001 but didn't. The duties give U.S. companies an incentive to relocate to China to dodge the higher costs.