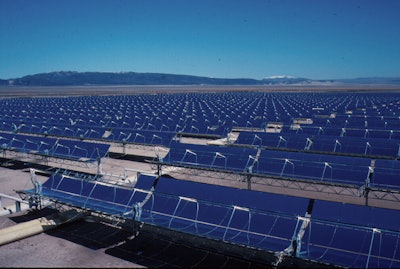 Motion Industries, a leading distributor of industrial maintenance, repair, and operation (MRO) replacement parts, and a wholly owned subsidiary of Genuine Parts Company, has announced the creation of the Renewable Energy segment initiative.
In order to better support its customers in the renewable energy sector, Motion Industries created this segment emphasis to provide dedicated resources to support those customers' MRO needs. Motion will expand its services with its current vendor and customer relationships, and will be investigating the potential to partner with prospective companies where synergies can be formed in order to bring a higher value to the customer's operations.
Services provided to renewable energy facilities include repairs of hydraulic and electrical components, OEM parts conversion, committed inventory to reduce lead times, and field specialist expertise in the areas of fluid power, electrical, hose and rubber and pumps. Motion Industries' Fernando Stalker (Renewable Energy Manager) and Bill Carlisle (Renewable Energy Specialist) will lead the new group's efforts, which will cover North America.
Tim Breen, Motion Industries' President and CEO, said, "As our continent makes the shift toward clean energy, greater opportunity exists for Motion to provide renewable energy and energy efficiency solutions for customers in this sector. This initiative reinforces our commitment to providing the resources that our customers need."
With annual sales of $4.6 billion, Motion Industries is a leading industrial parts distributor of bearings, mechanical power transmission, electrical and industrial automation, hydraulic and industrial hose, hydraulic and pneumatic components, industrial products, safety products and material handling. Motion Industries has over 550 operations including 15 distribution centers throughout North America and serves more than 150,000 customers.